Year Groups
Home
Year Groups
Year 5
General Information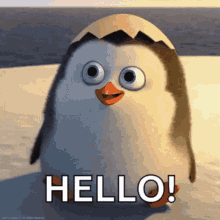 Welcome to the Year Five page. Here, we aim to share useful information that you can refer back to. We also want to celebrate and share the children's learning with you.
What's happening and when?
PE – Tuesday and Thursday.
Spellings – uploaded to Teams each half term with all spellings for each week of that half term.
Maths homework – uploaded onto Teams every Friday and is due the following Friday. Please ensure your child brings their reading record to school every day where we will change it if they have finished it at home.
Mrs Asquith
Useful websites
Here are a list of some of the websites that you can use in Year 5.
Virtual Classroom
In Year 5, we use Microsoft Teams as our virtual classroom. If you have any difficulty logging on then please e-mail the office at admin@middlestown.accordmat.org and we will generate a new password.
Half Termly Curriculum Overviews
Click on the images below to see our half termly curriculum overview:
Click the link to see the long term planning overview for Year 5:
Year 5 Statutory Spellings
Below are the Year 5/6 Statutory spellings. These are covered over the year in the children's weekly spelling tests but any additional practise will help the children become confident with the Year 5/6 spellings. Repetition and application is key when it comes to children remembering their spellings. Thank you for your ongoing support with this.
Spelling word list for Year 5 and 6
Spelling word list for Year 3 and 4
These spellings can also be found in the back of your child's reading records.
Here are the spellings for the whole of Summer 1: Spelling overview Summer 1
Writing in Year 5
This half term, the children will be reading the book 'Holes' by Louis Sachar as a stimulus for their writing.
Below are the writing genres that we will be covering in Summer 1:
Writing in Year 5
This half term, the children will be using the non-fiction book 'Curiosity: The Story of a Mars Rover' by Markus Motum as a stimulus for their writing.
Below is a link to the writing genres that we will be covering in Spring 1:
Writing in Year 5
This half term, Year 5 will be looking at the wordless picture book 'The Arrival' by Shaun Tan as a stimulus for writing.
In drama, the children used an image from the book as a stimulus for freeze frames. They were given the parts of different people on the boat (both passengers and crew) and they had to express how that character would feel on the boat. Can you identify the feelings of the characters? How are they feeling about leaving their country?
Below is a link to the writing genres we will be covering:
Properties of materials and change
This half term our science topic is 'Properties of Change and Materials'.
We grouped and compared materials based on their magnetism, permeability, flexibility and durability.
Collages
Winter Wonderland
In Year 5 the children used watercolours to create a wintry night sky and added winter trees using a black fine liner pen. They blended watercolours together and used different tints and shades to create a tonal representation of the sky.
Sweet wrapper collages
The children collected sweet and chocolate wrappers to create their own collages. They chose the most interesting parts of each wrapper and stuck them down in a different way. Next, they sketched the outline of the wrappers, drew guidelines and letters, included the images from the wrappers and coloured them in.
Geography
Our Geography topic this half term is 'Mountains'. The children will be learning:
What a mountain is
The features of a mountain
How mountains are formed
Mountain climates
The UK and the world's highest mountains
The importance of the Himalayas