Year Groups
Home
Year Groups
Year 5
General Information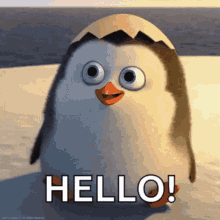 Welcome to the Year Five page. Here, we aim to share useful information that you can refer back to. We also want to celebrate and share the children's learning with you.
What's happening and when?

Summer 2 2022
PE – Monday and Tuesday – Children can come into school in their PE kit for the day
Some children will continue to go swimming on a Monday afternoon.
Spellings – uploaded to Teams each half term with all spellings for each week of that half term.
Maths homework – uploaded onto Teams every Friday and is due the following Friday.
Please ensure your child brings their reading record to school every day where we will change it if they have finished it at home.
Mrs Asquith
Useful websites
Here are a list of some of the websites that you can use in Year 5.
Virtual Classroom
In Year 5, we use Microsoft Teams as our virtual classroom. If you have any difficulty logging on then please e-mail the office at admin@middlestown.accordmat.org and we will generate a new password.
Half Termly Curriculum Overviews
Click on the images below to see our half termly curriculum overview for Summer 2:
Click the link to see the weekly plan for Year 5:
Click the link to see the long term planning overview for Year 5:
Year 5 Statutory Spellings
Below are the Year 5/6 Statutory spellings. These are covered over the year in the children's weekly spelling tests but any additional practise will help the children become confident with the Year 5/6 spellings. Repetition and application is key when it comes to children remembering their spellings. Thank you for your ongoing support with this.
Spelling word list for Year 5 and 6
Spelling word list for Year 3 and 4
These spellings can also be found in the back of your child's reading records.
Here are the spellings for the whole of Summer 2:
Writing in Year 5
English – Summer 1 & 2
This term, Year 5 are using the book 'Holes' by Louis Sachar as a stimulus for their writing.
These are the texts that are used in Year 5 this year:
Steam session – May 2022
In May, Miss Major and her Steam Scouts from Horbury Academy came to Middlestown to work with Year 5. They had a special visit from Ian's mobile farm where they learnt about the science behind agriculture and the barriers to farming. They then learnt about the process of growing crops, dissected a plant and finally made their own solar-panelled oven to toast marshmallows!
Science Week 2022
As part of British Science Week theme 'Growth', Year 5 compared children's height and age. They measured the height of children in different classes, worked out their ages in months and plotted the points on a line graph to see if there was a correlation.
Properties of materials and change
In Autumn 2, our science topic was 'Properties of materials and change'
Inspired by the artist Magdalene Odundo
Year 5 were learning about the artist Magdalene Odundo and how she creates ideas for her pots by playing around with shapes and different coloured chalks. Inspired by this artist, the children created their own art work on the playground by using their whole bodies to make long, sweeping arm movements to draw. Their final pieces looked fantastic!
Creating house mono-prints