Year Groups
Home
Year Groups
Year 5
General Information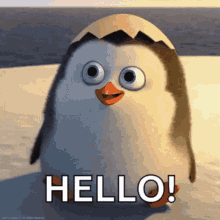 Welcome to the Year Five page. Here, we aim to share useful information that you can refer back to. We also want to celebrate and share the children's learning with you.
What's happening and when?

Swimming – Monday
PE – Tuesday – Children can come into school in their PE kit for the day
Spellings – uploaded to Teams each half term with all spellings for each week of that half term.
Maths homework – uploaded onto Teams every Friday and is due the following Friday. Please ensure your child brings their reading record to school every day where we will change it if they have finished it at home.
Mrs Asquith
Useful websites
Here are a list of some of the websites that you can use in Year 5.
Virtual Classroom
In Year 5, we use Microsoft Teams as our virtual classroom. If you have any difficulty logging on then please e-mail the office at admin@middlestown.accordmat.org and we will generate a new password.
Half Termly Curriculum Overviews
Click on the images below to see our half termly curriculum overview:
Click the link to see the long term planning overview for Year 5:
Writing in Year 5
English – Autumn One
This half term, the children will be reading the book 'Room 13' by Robert Swindells.
Properties of materials and change
This half term our science topic is 'Living Things and their Habitats'.
Geography
Our Geography topic this half term is 'Mountains'. The children will be learning:
What a mountain is
The features of a mountain
How mountains are formed
Mountain climates
The UK and the world's highest mountains
The importance of the Himalayas